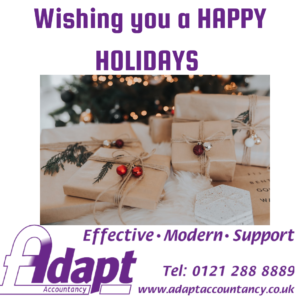 The Chancellor, Rishi Sunak, announced yesterday that there will be a £1bn funding package for hospitality and leisure businesses in the wake of rising COVID cases threatening to damage the already fragile sector. Hospitality businesses, such as pubs, cafes and restaurants, will be able to apply for cash grants of up to £6,000. The government have yet to release the full details on how to apply. The grants be distributed through local council authorities similar to previous grant schemes.
The Government will also cover the cost of Statutory Sick Pay for Covid-related absences. This aid will be for small and medium-sized employers across the UK.
A £30 million further funding will be made available through the Culture Recovery Fund. This will enable more cultural organisations in England to apply for support during the winte.
In the true spirit of Christmas UK Goverment have done it again. We feel the cash grants for the hospitality and leisure businesses are a small, but humble gift offering.
Are you a hospitality or leisure business in need of help? We are on hand to guide you through the application process and secure the funding you deserve. You can do this by either giving us a call on 0121 288 88 89, contact your designated client manager, or email us at [email protected]
We are here for you
Our offices will close on 24th December 2021 and reopen on 5th January 2022. However, it's our utmost priority to be there for our clients as we've done for years.
If you need to talk to someone in the meantime, about anything at all, then please contact us on 0121 288 88 89 or drop us an email to [email protected]
Someone form our team will call you back to chat to you about your concerns and take the stress away. Whether it be business advice, an update on developments, or you need someone to confide in about your worries, Adapt Accountancy is always there for you.